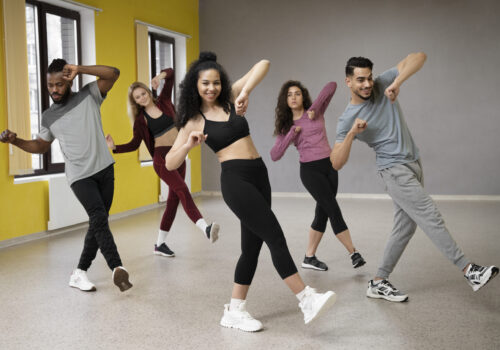 Get Online Dance Classes in Sydney, Australia
Looking for a fun and convenient way to get your dance fix? Look no further than online dance classes! At Indian Dance World, we offer a wide variety of online classes for all ages, levels, and interests. Whether you're a beginner looking to learn the basics of Bollywood or a seasoned dancer looking to improve your technique, we have a class for you.
Why Choose Online Dance Classes?
There are many benefits to taking online dance classes. Here are just a few:
What Types of Online Dance Classes Do We Offer?
We offer a wide variety of online dance classes, including
Sign Up to fix your Demo Dance Class Today!
Are you ready to learn to dance? Sign up for a dance class today at Indian Dance World! We offer a variety of dance classes for all ages and levels, so you can find the perfect class for you.