The Indian dance world is now also providing online dance classes in Canada. After making success in other countries, we have decided to provide our Online dance classes also to Toronto, Calgary, Alberta, Vancouver, British Columbia, Victoria, Hamilton, Montreal, Ontario, and Regina. If you are looking or searching for the best online dance classes in Calgary for your kids or adults, so you are at the right place to get online dance classes from everywhere in Canada.
At Indian dance world, your kids will learn dance steps and the life lessons that come with them…like self-confidence, self-expression, focus, and more. We think your kid is unique, and our instructors will Endeavour to make them the best dancer they can be regardless of their skill or experience level.
We want your experience as a parent to be first-class and Endeavour for special customer service. Come find out why we've been voted Canada's #1 online dance studio!
Because "We believe dance should evolve self-confidence, create healthy minds and bodies, and teach valuable life lessons." most important during this pandemic, nobody can step out so fitness & health is the only way to safe from Sickness.
Dance Style
The most important Things Before choosing any dance classes for you and your kids- What dance style we teach?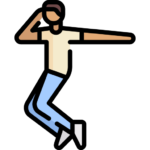 Hip-hop dance style is a combination dance style that inclusive the Essence of popping, locking, breaking, tap dancing, jazz, ballet, and other styles and is basically performed in hip-hop, R&B, funk, electronic or pop music.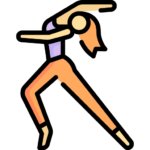 Bollywood Dance style is a combination of different dance styles. It comprises Kathak, Hip-hop, Bharatanatyam, Jazz, Bhangra, Arabic, and others Western dance style. The Indian Classical dance inclusive the 2 basic Essence of dance and expression.
Instructor
VISHAL SHARMA IS A CHOREOGRAPHER & instructor WHO HAS An AIM TO DEVELOPED DANCERS OR DANCE LOVERS with their dancing moves, complete 4 years with the Indian dance world, They push your the kids to work as a group while developing their inside confidence to shine on their own as well.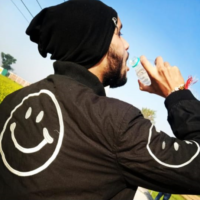 Starting 15 min: during this pandemic or covid 19, we focus on stretching or exercise, with the help your body become flexible, which is really need for a dancer, or this activity also boosts your immunity and gives you a better body shape.
15 to 30 min: after completing the exercise we come to the dance moves, in this section, we teach you the dance steps, and make your practice done with the count or music.
After making practice done we took a break for 5 min, in which your body will relax and regain the energy.
35 to 55 min: after taking a rest of your body now we are again for practice in this section, we teach another dance moves for you & your kids, or also completes their practice on the count and with music.
5 min: In the Last 5 Minutes we review each person one by one, how much they learned today, and they are performing in the right way or in a wrong way, and also give the necessary tips to everyone.
Get Every class video for Practice
Ask anything related to class
How to Get Started
Contact US by given options and can also Direct Whatsapp on (+91-8285199212) →
Ask for Available Batches →