Who we are?
The Indian dance world is India's first online Dance Studio and training point where anyone can learn dance moves Live/ Online and furthermore can improve their dancing and dance information about hit the dance floor with the best dance instructor. Here you can learn Hip hop dance, Bollywood dance, Indian classical dance, free-form (freestyle), house dance, popping move, Boing move, or a wide range of dance.
Founder of Indian dance world
Vishal Sharma is a founder of the indian dance world, also a choreographer or instructor. I have an aim to develop dancers or dance Lovers So I have created a wonderful platform for those People Who has an interest in dance or Want to Learn dance, but they are Facing many Problems due to the Current pandemic, so we have finalized to provide online/live classes at your own place.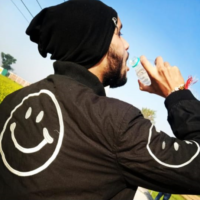 it's not difficult to show hitting the dance floor with the Indian dance world. straightforward artists need to ask for an Available batch or time, provide your details after that we will schedule a demo Class in which you can understand our teaching way or you can also interact with the instructor, after taking our demo class you can decide to join our online dance classes by paying the fee amount
How we Define your Level
On the off chance that you are an apprentice so simply go into the beginner's dimension to assemble your establishment dance moves solid, or on the off chance that you know about essentials and starting mediator moves so you can go straightforwardly with go-between level where you can get the learning about medium dimension moving, lastly on the off chance that you feel that you ought to go with development level moving so you can go with advanced level dancing.
Yet, in the event that you are new in dancing so Indiandanceworld proposes to you that you ought to go well ordered to make you something in the dance world